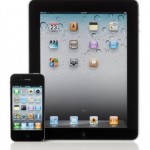 Making connections and acquiring leads is the basis for your trade show marketing strategy, right? Your goal is to come away with a stack of leads and hopefully turn them into sales. With technology affecting so many aspects of modern trade show practice, what has changed in lead capture?
New Technology For Trade Show Success
The goal at trade shows is to acquire the name, email, phone number, and maybe even something about the lead's potential so you or your sales department can follow up with them. Writing down names, swiping badges, and collecting business cards are the old ways of doing this. In comparison with 1997 when badges with a magnetic strip were the norm, the newest way to acquire leads is with iPad technology, laptops, smartphones, or touchscreen technology. Modern trade show technology systems are even designed so they can sync with your CRM database.
Colorful Touchscreens To Create Interest And Capture Leads
Interactive touchscreens present your company message in a compelling manner that encourages visitors to enter the booth and input their information without a booth show worker having to intervene. They can see information about specific products they are interested in and record their selection along with their contact information.
IPads Serve Many Roles
The iPad has quickly become a staple of modern trade shows. Devices can be placed throughout the booth for visitors to use to interact with company presentations, request information, and leave their contact information in a way similar to the touchscreen. Booth workers can also use them to scan badges, conduct surveys among visitors, share company demos, and make real-time postings on social media. If a prospect is interested in product information, the worker can email it to him on the spot. Booth staff can even provide a status report of show activity to the Sales Manager at home.
Hand-Held Scanners With A Wide Range
Another alternative for lead capture is the hand-held scanner. When used with a base station printer and Bluetooth modem, this system allows booth workers to roam the crowd and wirelessly scan data that is relayed to the printer. The scanner can even be used off site to gather leads at a dinner or convention event. Other hand-held scanners are used in conjunction with a laptop to capture information on business cards or badges.
What About QR Codes?
Given the rising importance of QR codes, is this technology useful for lead acquisition? Some trade shows have incorporated QR codes right on attendee badges so exhibitors can scan them with their smart phones and tablets. These codes may not always include all the necessary information if the attendee did not provide it.
A better choice than QR codes may be PDF 417 bar codes, but it is up to show organizers to create bar codes that provide information in an exhibitor-friendly format. To protect yourself as an exhibitor, you should have a backup system if QR and bar codes are all you're relying on. Some custom systems that use iPad, laptop, or touchscreen technology allow you to see what you have in code at once so you can fill in what is missing. Without this ability, you may realize after the show that you have missing data on hot leads.
Smart Phone Apps
There are a multitude of smartphone apps created to capture and manage leads. When a special access number from the badge is entered or a QR code is scanned, the information is instantly available for both booth workers and the sales force at home. Depending on the application you choose, it may allow you to add fields to collect the information you need.
Even with evolving technology, the goal of tradeshow lead acquisition will always remain the same. Choose the technology that works best for your business model and booth workers.
About the Author
Jonathan Edelman provides exciting trade show marketing ideas, including advice about prize wheels, customizable scratch-off cards, money blowing machines, and other exciting trade show attractions. With years of experience in the trenches, he is an expert on booth displays, lead generation techniques, and networking with trade show vendors. Helping to build a referral-generating system, his ideas continuously lead to a boost in sales and revenue.